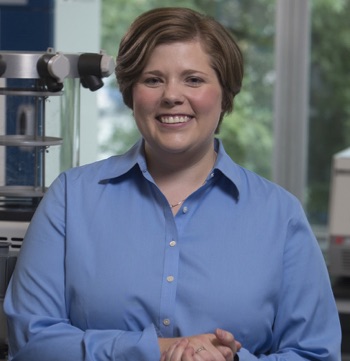 Dr. Amber Doiron
Principle Investigator
Dr. Doiron earned a M.S. and Ph.D. in biomedical engineering from the University of Texas at Austin and was the T. Chen Fong Postdoctoral Fellow in radiology and chemical engineering at the University of Calgary. She was also the chief scientific officer at NanoPulse Biosciences, a startup company focused on biomedical applications of gold nanoparticles. Her research focuses on the development of nanoparticles for use in drug delivery and as contrast agents in magnetic resonance imaging in addition to studying toxicity mechanisms of nanoparticles. She is passionate about expanding engineering pathways for underrepresented minorities, women, and members of the LGBTQIA+ community. Aside from work, she is passionate about her family and dogs, brain injury awareness, caregiver stress, music, gardening, and cooking.
email: amber.doiron@uvm.edu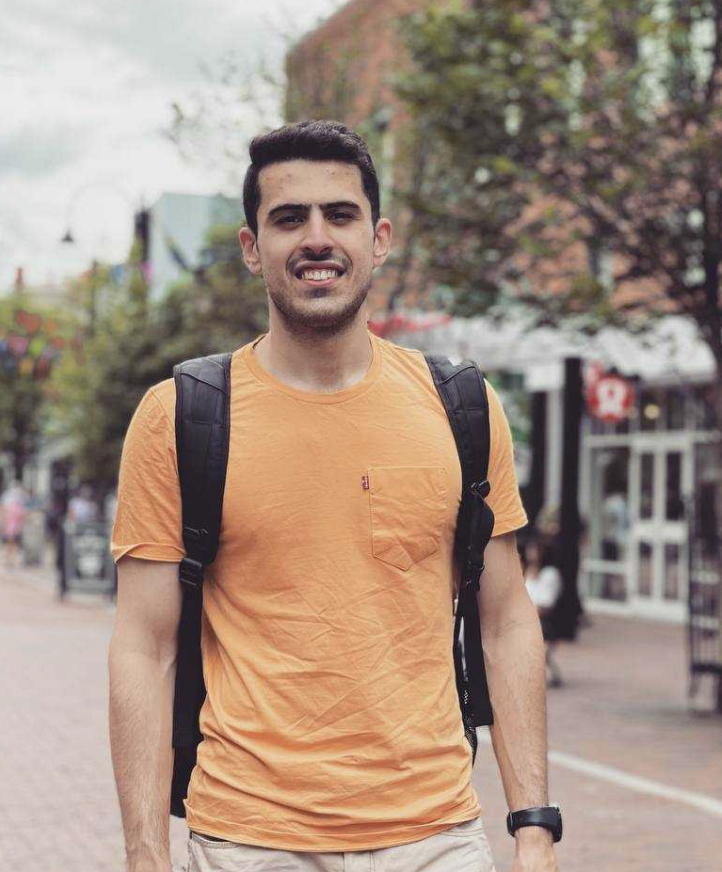 Omid Sedighi, M.S.
Ph.D. Student
Omid started his research in Professor Doiron's lab as a Ph.D. student in the biomedical engineering field at UVM in the fall of 2021. He received his B.Sc. degree from Iran University of Science and Technology and his Master's degree from the Sharif University of Technology, majoring in Material Science and Technology. His main research interest is bio-based materials for the application of drug delivery, bio-imaging, wound dressings, and cancer therapy. He is now working on designing a novel wound dressing for the treatment of biofilm without using antimicrobial agents. Omid believes in the power of "hard work" and "imagination" and loves to work in a team and move forward. Apart from research, he is passionate about watching movies, fitness, cooking, and music.
email: Omid.Sedighi@uvm.edu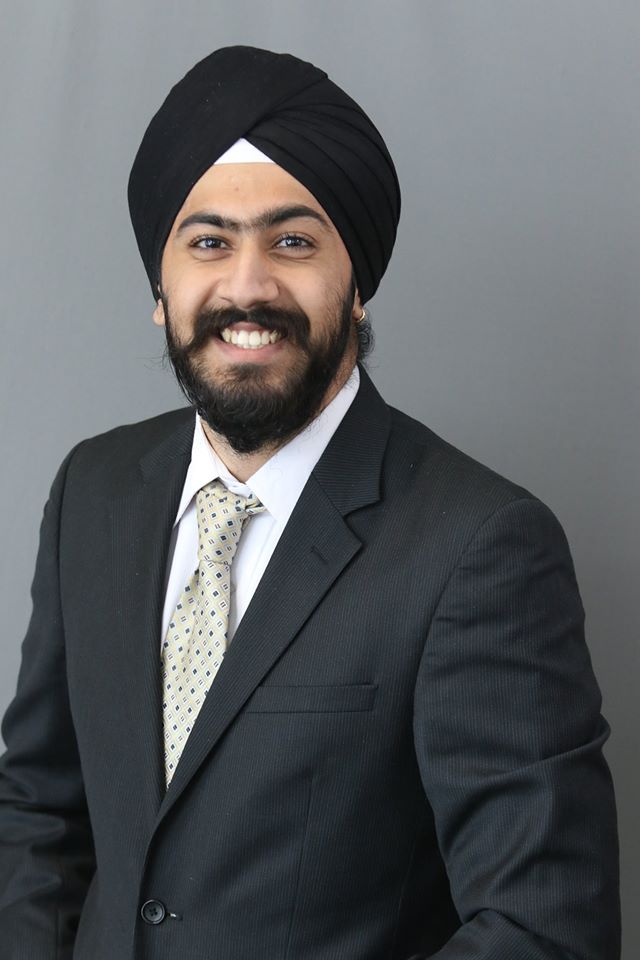 Jaspreet Singh Nagi, M.S.
Ph.D. Candidate
Jaspreet completed his undergraduate degree in biomedical engineering from Mumbai, India and did his M.S. in biomedical engineering from Binghamton University, New York. He started working under Dr. Doiron in 2016 for his master's thesis and continued to work with her to pursue his PhD in biomedical engineering. He then transferred to UVM in Fall 2018 to continue his PhD under Dr. Doiron and was instrumental in moving the lab from Binghamton to UVM. His current research aims at understanding the importance of shear stress and particle size on particle and cell interactions in dynamic flow conditions. It also aims to understand the impact of gold nanoparticle on calcium levels to understand its potential to be used in drug delivery applications. He was the recipient of the 2019-20 and 2020-21 Bioengineering PhD Student Award for "excellence in performance and greatest promise of success". He has worked diligently in not only his commitment to undergraduates as a teaching assistant and an instructor in the BME program but also across UVM as the President of the Indian Student Association and the Treasurer of the Graduate Student Senate. Apart from his work in lab, he is also passionate about his family, helping others, and cooking. 
email: Jaspreet-Singh.Nagi@uvm.edu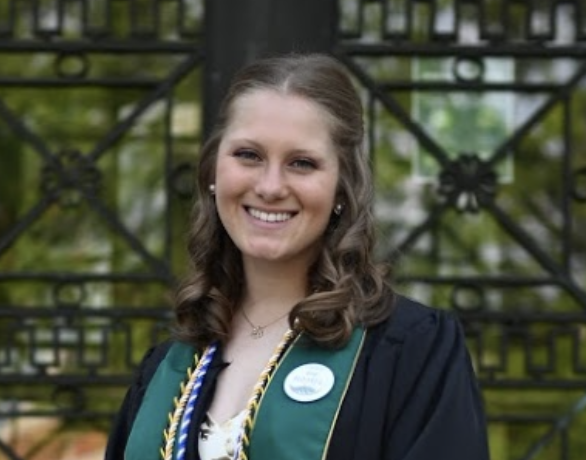 Brooke Bednarke
M.S. Candidate
Brooke completed her undergraduate degree in biomedical engineering focusing on cells, tissues, and organ biomechanics at UVM in the spring of 2021. She is staying for an extra year to get her master's degree in biomedical engineering as part of the accelerated master's program. During her senior year she won the UVM BME Service Award "for fostering inclusion, excellence, and awareness of all aspects of UVM Biomedical Engineering". Outside of the lab, Brooke enjoys playing soccer, adventuring, and writing. Her future plans include getting a job in a lab after she finishes up at UVM. She then hopes to apply to a handful of PhD programs to further her understanding on different cells and their responses to drugs that they are exposed to.
email: bbednark@uvm.edu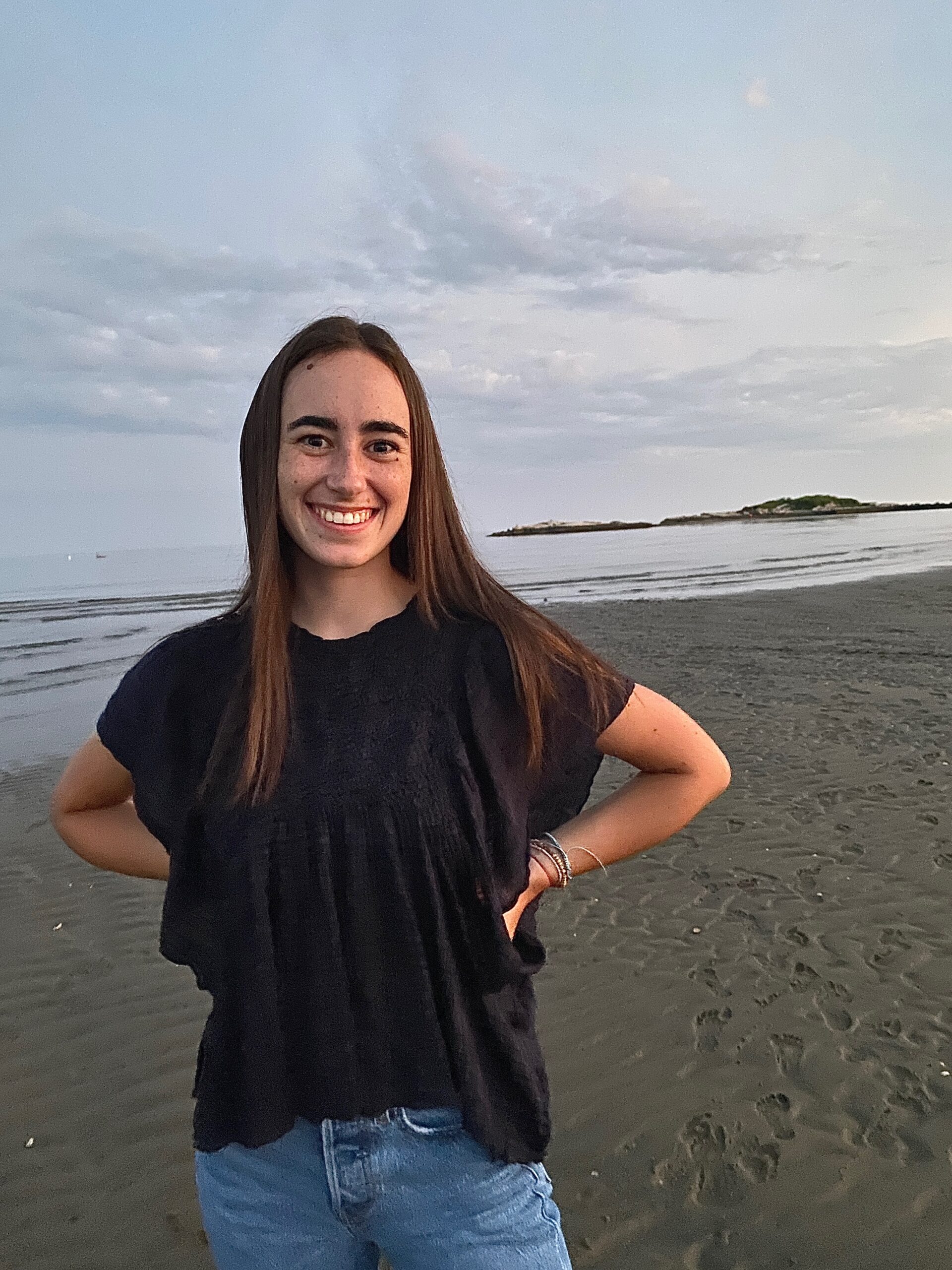 Hannah Sherriff
Undergraduate Research Assistant

Hannah is a senior undergraduate studying biomedical engineering with a concentration in biosensing and instrumentation as well as minoring in electrical engineering. Her main research interest is biological sensors, and she is looking forward to continuing to work in the lab for her senior year. Outside of school Hannah enjoys reading, running, skiing, and hiking.  
email: Hannah.Sherriff@uvm.edu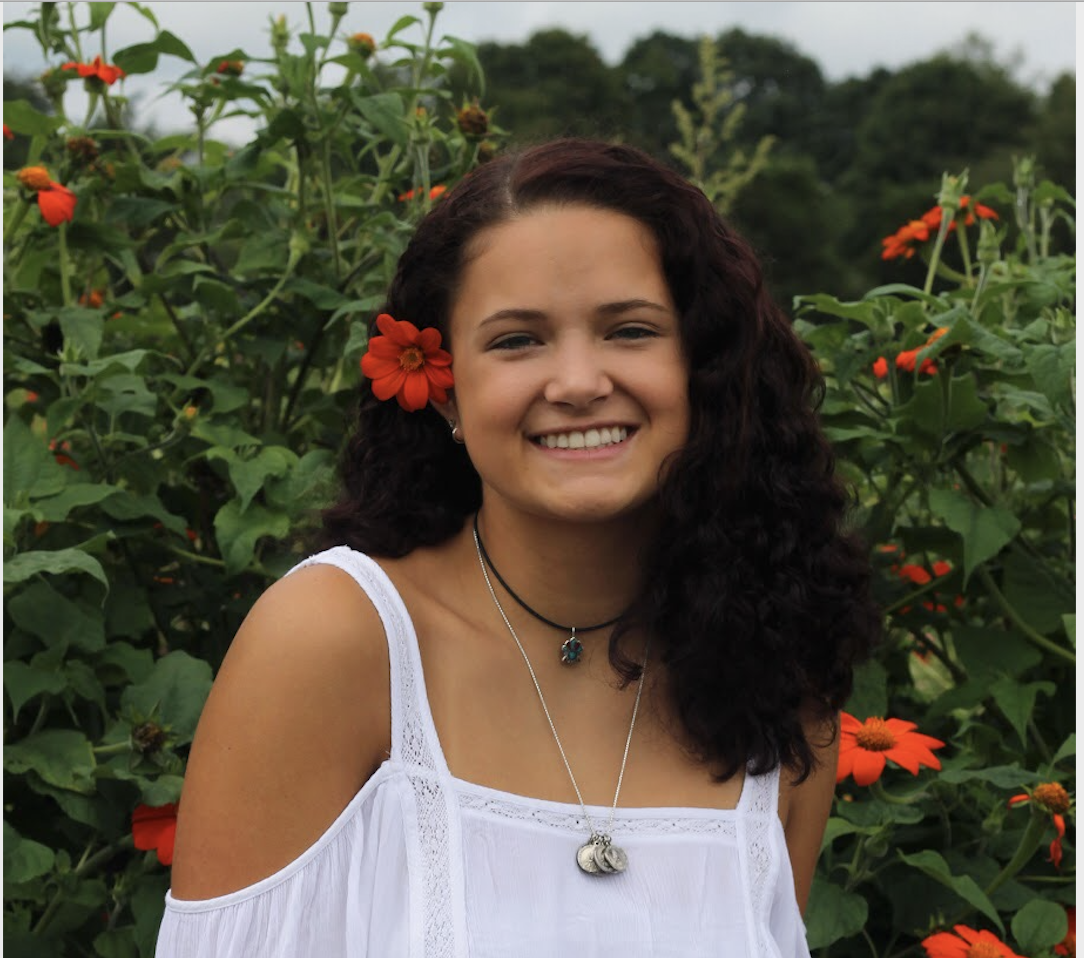 Lili Ross
Undergraduate Research Assistant
Lili is a junior undergraduate studying biomedical engineering with a concentration in cell, organ, and tissue biomechanics, and a minor in mathematics at UVM. In addition to her studies, Lili loves to hike, draw, and dance. She hopes to continue her work in the lab throughout her next 2 years here.
LinkedIn
email: Liliana.Ross@uvm.edu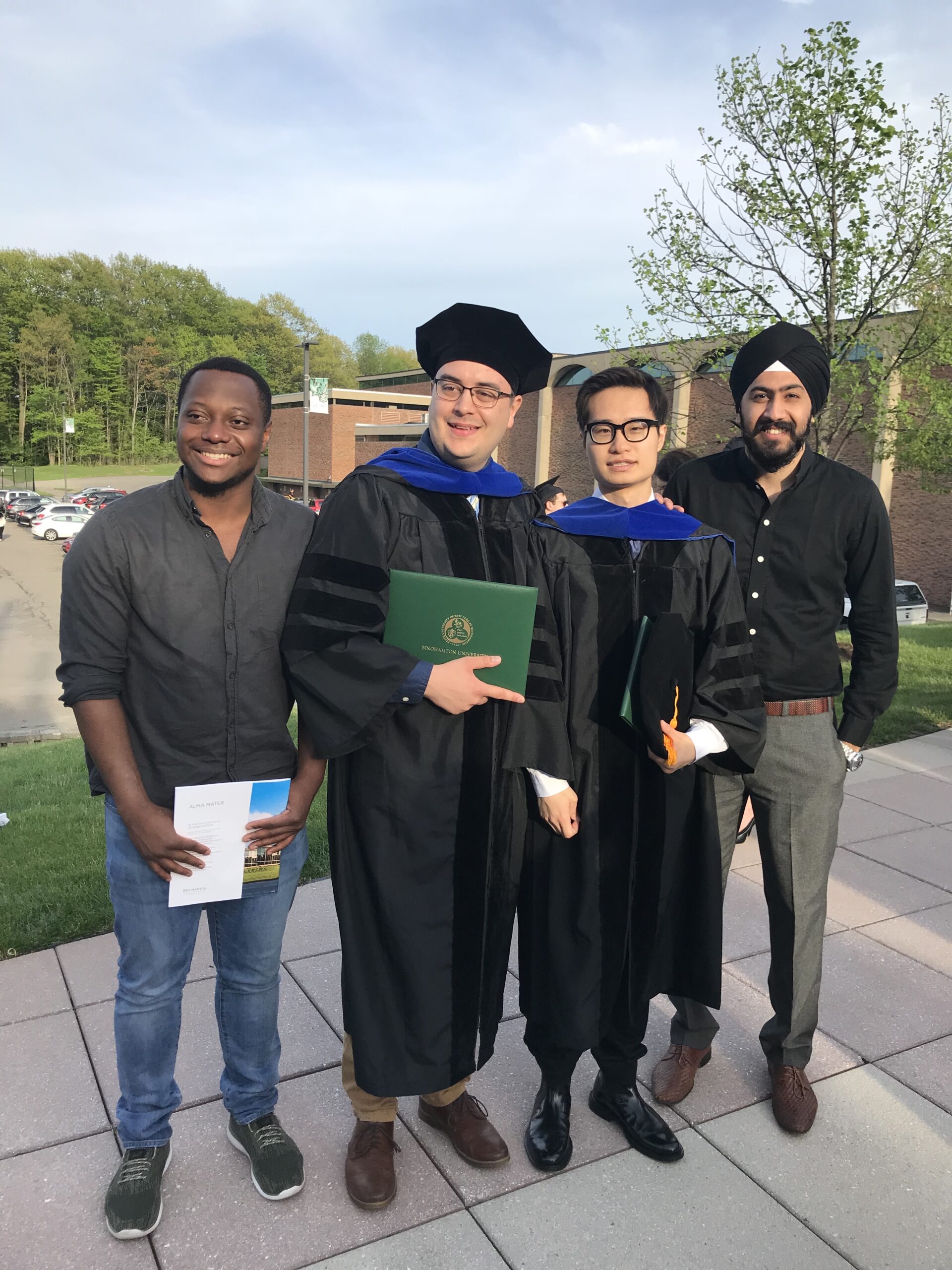 Doiron Lab Alumni
2012-Present
Doctor of Philosophy Graduates
·  Yizhong Liu, Ph.D., May 2017
·  Eunsoo Yoo, M.S., Ph.D., Aug 2017
·  Chendong Humphrey Han, Ph.D., Dec 2018
·  Kyle Reeser, Ph.D., Dec 2019
·  Chukwuazam Nwasike, Ph.D., Dec 2020
Master's of Science Graduates
MS Thesis
·  Xinyu Wu, M.S., Dec 2015
·  Daniel Goldstein, M.S., Dec 2016
·  Matthew Mahan, M.S., May 2017
·  Julia Dookran, M.S., May 2017
·  Jaspreet Nagi Singh, M.S., Aug 2017
MS Project
·  Ali Ropri, M.S., Dec 2015
·  Michael Galatsky, M.S., Aug 2015
·  Mansi Goswami, M.S., Dec 2016
·  Kei Harada, M.S., May 2017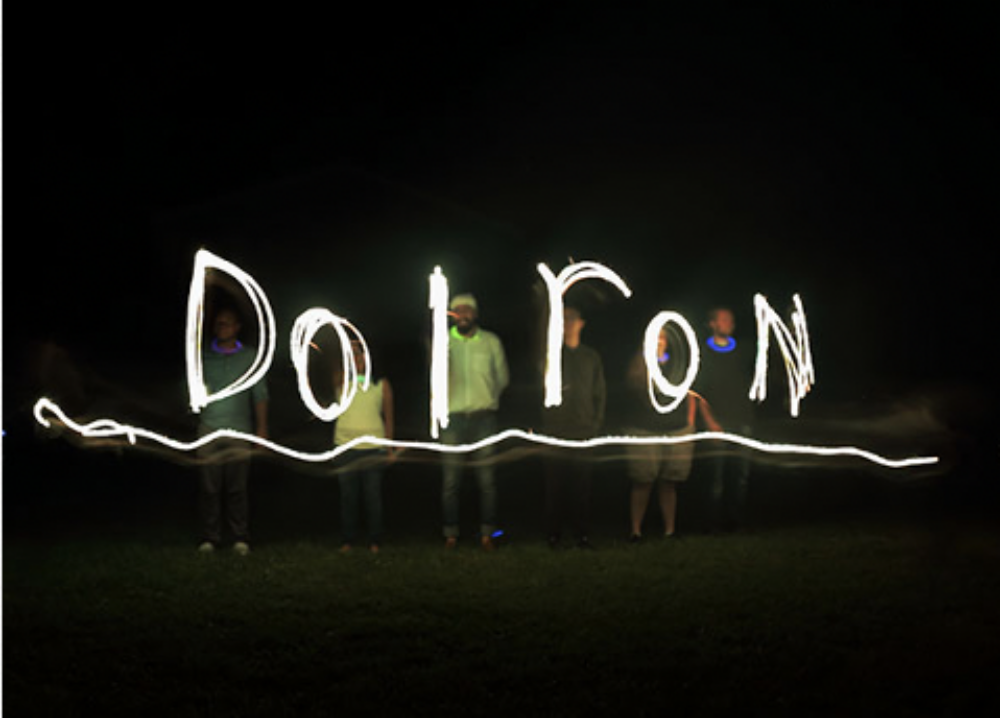 Undergraduate Alumni
2012-Present
·Julia Ormerod, visiting summer student 2021 WPI
· Aiyana Fortin, B.S. 2021 UVM
· Brooke Bednarke, B.S. 2021 UVM
· Grace Baraky, B.S. 2021 UVM
· Juneau Brennan, B.S. 2021 UVM
· Sara Kalb 2020 UVM
· Joseph Kowzun, B.S. May 2018 BU
·  Armando Agosto, B.S. May 2017 BU
·  David Beaman, B.S. 2017 BU
·  Sophia Fu, B.S. May 2017 BU
·  Bryn Lappies, B.S. May 2017 BU
·  Fraser Leslie, B.S. May 2017 BU
·  Lauren Nardacci, B.S. May 2017, BU
·  Aaron Berger, B.S. May 2016 BU
·  Julia Dookran, B.S. May 2016 BU
·  Stephen Fischer, B.S. May 2016 BU
·  Kei Harada, B.S. May 2016 BU
·  Leigha Jarett, B.S. May 2016 BU
·  Carmen Lee, B.S. 2016 BU
·  Monique Macedo, visiting student, B.S. Universidade Federal do Rio Grande
·  Stephanie Malyszka, B.S. May 2016 BU
·  Nicholas Romero, B.S. May 2016 BU
·  Brian Walsh, B.S. May 2016 BU
·  Kayla Crouch, B.S. SUNY Upstate Medical
·  Noga Rogel, B.S. May 2015 BU
·  Richard Armbruster, B.S. May 2015 BU
·  Joyce F Ajagbe, B.S. May 2017 BU
·  Josephine J Trichka, visiting summer student, B.S. Middlebury College, VT
·  Artur Rozentsvit, B.S. May 2014 BU
·  Felix Liriano, B.S. May 2014 BU
·  Jennifer Lui, B.S. May 2013 BU