Learn more about our cooking space and projects going on in our kitchen and around our community at the University of Vermont.
Our teaching kitchen is equipped with 8 full stations, each with their own stove/oven, sink, counter space, and collection of pots and other cooking tools.
---
Stories coming soon!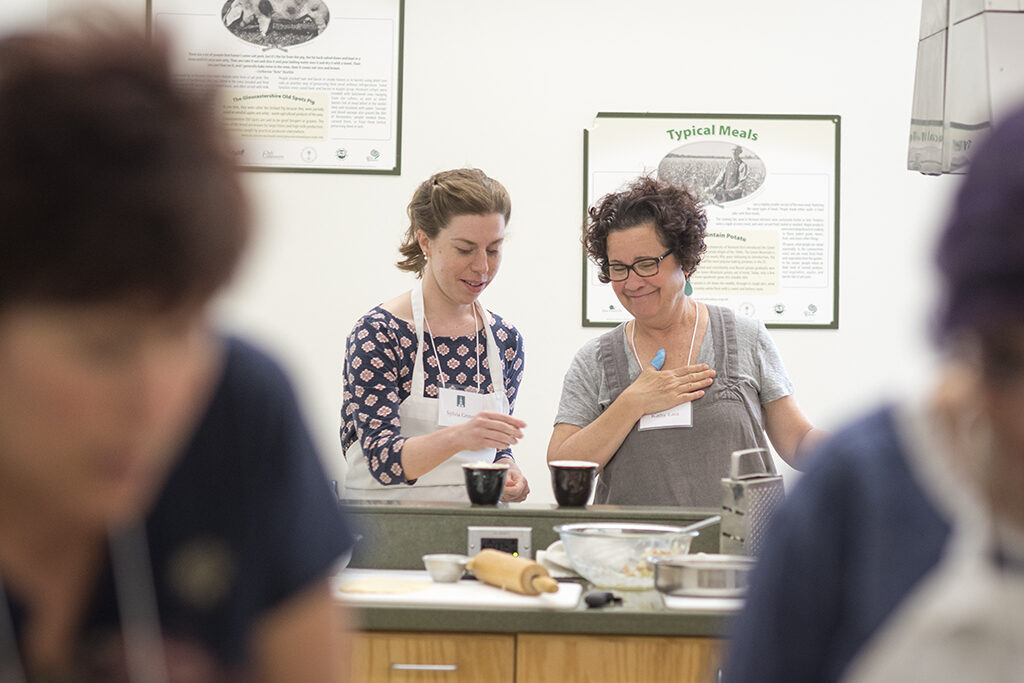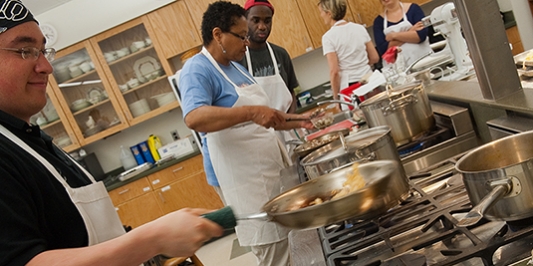 Interested in learning more?
To learn more about this work you can contact Emily Barbour (ebarbour@uvm.edu).