Jarlath O'Neil-Dunne, Director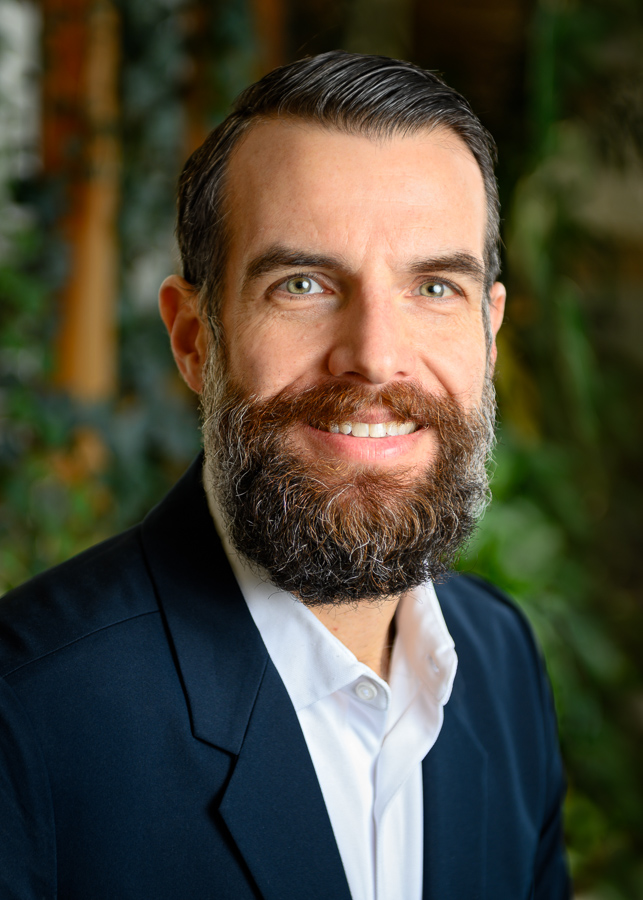 CONTACT
Jarlath.ONeil-Dunne@uvm.edu
Research and Outreach Interests
Over the years Jarlath's research has focused on the application of geospatial technology to a broad range of natural resource-related issues such as environmental justice, wildlife habitat mapping, high-elevation forest decline, land cover change detection, community health, and water quality modeling. Most recently his work has centered on high-resolution land cover mapping. The results of his urban tree canopy assessments have been used by dozens of communities to establish tree canopy goals. Jarlath is well known for his expertise in object-based image analysis (OBIA) and speaks regularly on a wide range of geospatial-related topics at local, regional, and national conferences. In 2013, he established the University of Vermont Unmanned Aircraft Systems Team, which has carried out over 600 missions in support of transportation management, environmental assessment, asset management, and disaster response. In addition to his research duties, Jarlath teaches introductory and advanced courses in geospatial technology.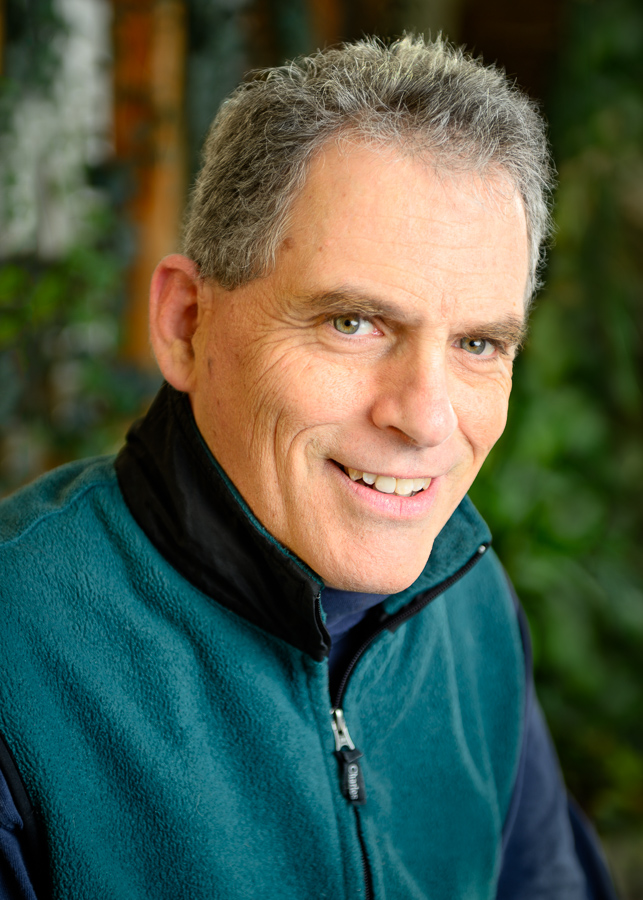 Sean MacFaden
Senior Geospatial Analyst
Sean focuses on the application of geospatial technologies to natural resources and conservation-related projects. He has used GIS and remote sensing applications in wildlife habitat mapping, biodiversity assessment, ecological reserve design, conservation lands, forest characterization, and watershed-scale analyses of pollutant loading. Most recently, he has used object-based image analysis (OBIA) techniques in conjunction with high-resolution imagery and LiDAR to map natural resources in a variety of urban and suburban settings, including multiple tree canopy assessments for cities and counties in the United States.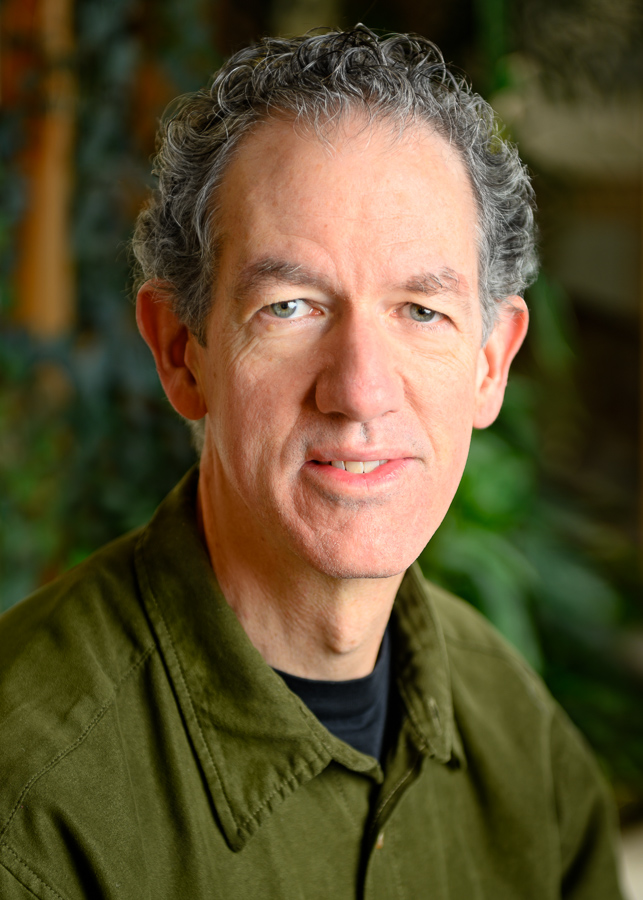 Ernie Buford
Geospatial Systems Lead
Ernie manages computer systems and leads a team applying Python tools that leverage several geospatial software applications to process large volumes of LiDAR and imagery on cloud computing platforms. In addition to data development, the team prepares analytical summaries and geospatial data products for delivery at project completion. A mainstay in the SAL since the early 90s, Ernie has worked on the development of tools and databases for conservation planning, wildlife habitat modeling, biodiversity assessment, land cover mapping, geoprocessing automation, dynamic database-driven website development, wetland inventory, and avian field research. He was a technical leader on the Vermont Biodiversity Project and Gap Analysis for Vermont and New Hampshire. He has also developed data, models and analytical techniques for projects investigating a variety of topics ranging from bobcat movement and habitat use to public health effects of transportation networks. Ernie also teaches GIS courses and manages computer systems in the Aiken Center's Geospatial Teaching Lab.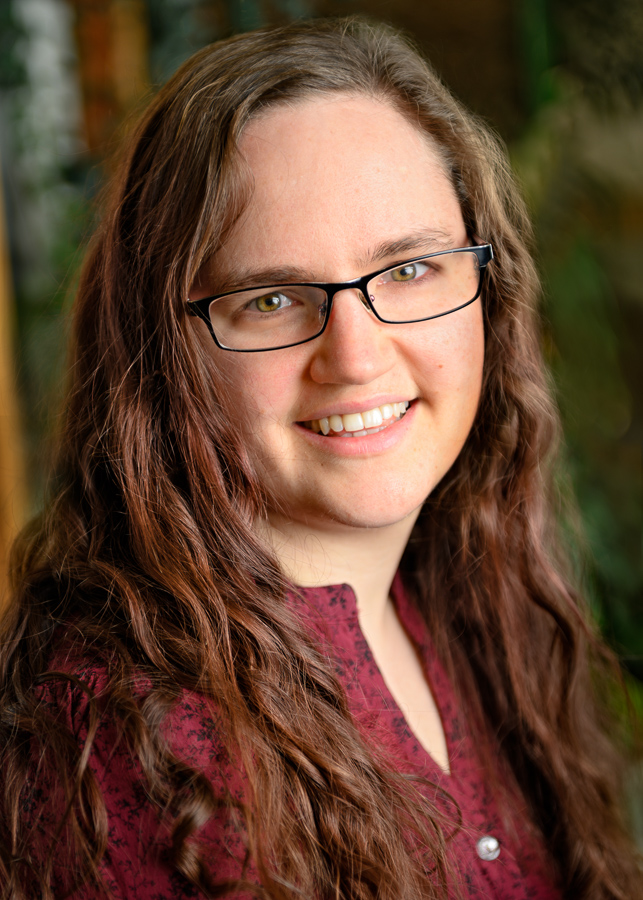 Anna Royar
GIS Technical Lead
Anna is a GIS technical specialist at the SAL. She began her work at the SAL in 2009 as a student employee while completing her Bachelor of Arts at UVM in Geography. Since that time Anna has led a team of quality control technicians in the manual review of over 100,000 square miles of geospatial data. While Anna's primary role is supervising the quality control of land cover mapping projects, she has also worked on a variety of projects such as street tree mapping in New York City and impervious mapping in Sonoma County, CA. During Anna's time at the SAL, the quality control team has expanded from three technicians to up to 40. She has had the pleasure of training more than 180 student and former student employees and values the SAL's place as a starting point for many exciting careers in geospatial technologies.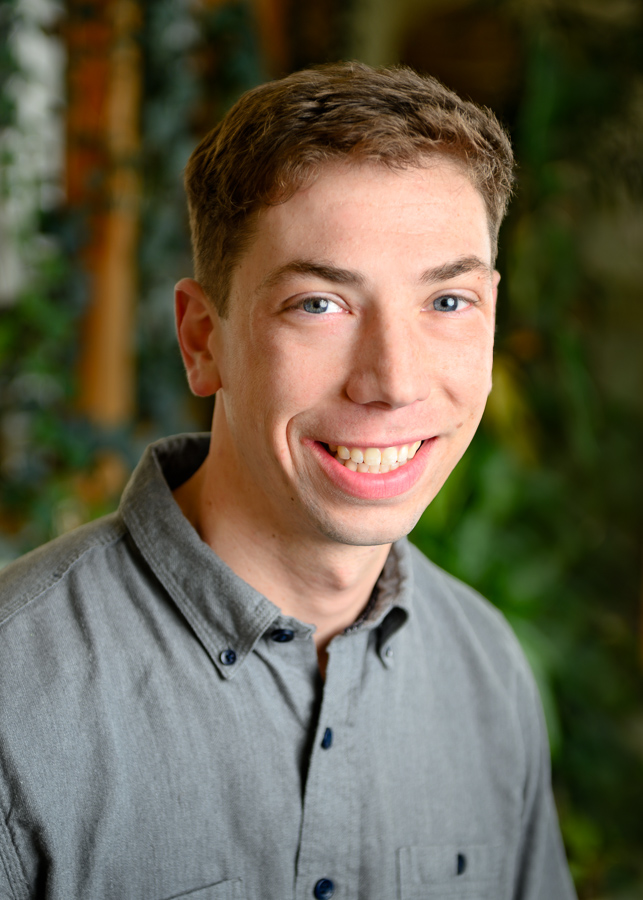 Adam Zylka
UAS Team Lead
Adam is the Unmanned Aircraft Systems (UAS) Team Lead at the Spatial Analysis Lab, bringing together his extensive academic and industry experience in leveraging UAS technology for disaster response, conservation, engineering, and humanitarian applications. As one of the earliest members of the University of Vermont's UAS Team, Adam graduated from UVM in 2014 with a degree in Environmental Engineering and a Geospatial Technologies minor after completing an undergraduate thesis focused on potential applications of UAS technology for disaster response. He then became the first American employee of Swiss UAS manufacturer senseFly, serving a critical role in establishing and expanding the company's North American presence. In addition to managing senseFly's industry-leading Customer Service & Satisfaction team, Adam served as a technical trainer and consultant for enterprise partners, federal agencies, research universities, and Fortune 500 corporations. He has conducted a variety of UAS missions across the globe for environmental monitoring, infrastructure inspection, humanitarian aid, and historical preservation. Adam is also a member of Drone Adventures, an international non-profit that focuses on demonstrating and promoting the great potential of UAS to protect our planet and support local communities.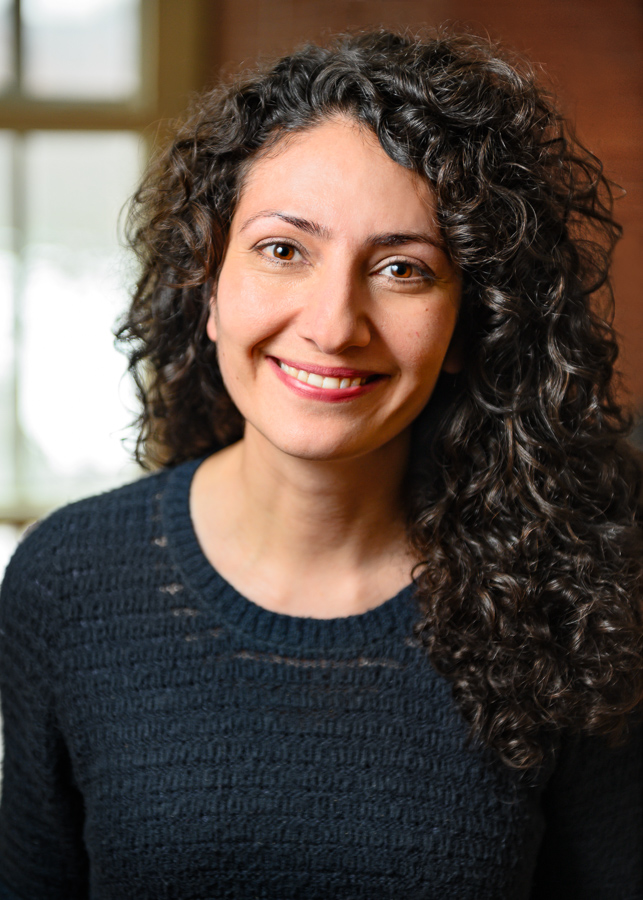 Nina Safavi
Senior Analyst and Project Manager
Nina spent the last decade working in government and non-profit organizations to manage projects and solve pressing issues utilizing spatial analytics, ecological design, and community engagement. Nina's focus areas include natural resource management, parks planning, and transportation. Prior to joining the SAL, she was the Parks Comprehensive Planner for the City of Burlington's Parks, Recreation & Waterfront Department, where she led public improvement projects in the built and natural environment, along with the asset mapping and geospatial analysis necessary to strategically manage a full park system. She was the GIS Project Manager at the Vermont Agency of Transportation on the development of two new statewide GIS planning tools- the Vermont Parcel Mapping Program and the Vermont Right-of-Way Spatial Data Hub. Before moving to Vermont, she was the Urban Forestry Coordinator for the Pennsylvania Horticultural Society, where she planted and cared for thousands of trees with volunteers. Nina earned a Master of Urban Spatial Analytics from the University of Pennsylvania's School of Design, and Bachelor of Economics from Temple University.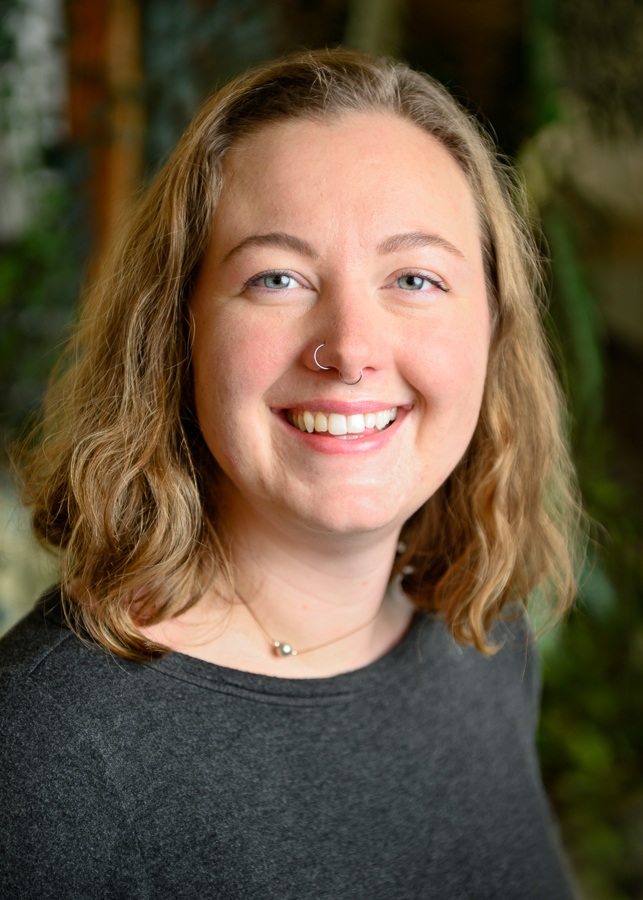 Emma Estabrook
Natural Resources Graduate Student
Emma is a masters graduate student at Rubenstein School and remains involved with the Unmanned Aircraft Systems (UAS) Team at the SAL. Before starting graduate school, Emma was UVM's UAS Team Lead. She led mapping missions, managed a team of undergraduate students, and helped lead many educational programs relating to UAS. Emma is also a graduate of the Rubenstein School Environmental Sciences program, where she focused on geospatial technologies and soil science. Emma has experience in Unmanned Aerial Systems, photogrammetry, GIS Analysis, environmental sciences, and STEM education. She has mapped large scale projects with drones and surveyed gully erosion with terrestrial LiDAR and GPS. Emma has also developed educational UAS programs ranging from 4-H middle school programs to professional workshops. Emma enjoys working in the intersection of geospatial technology and environmental problem solving.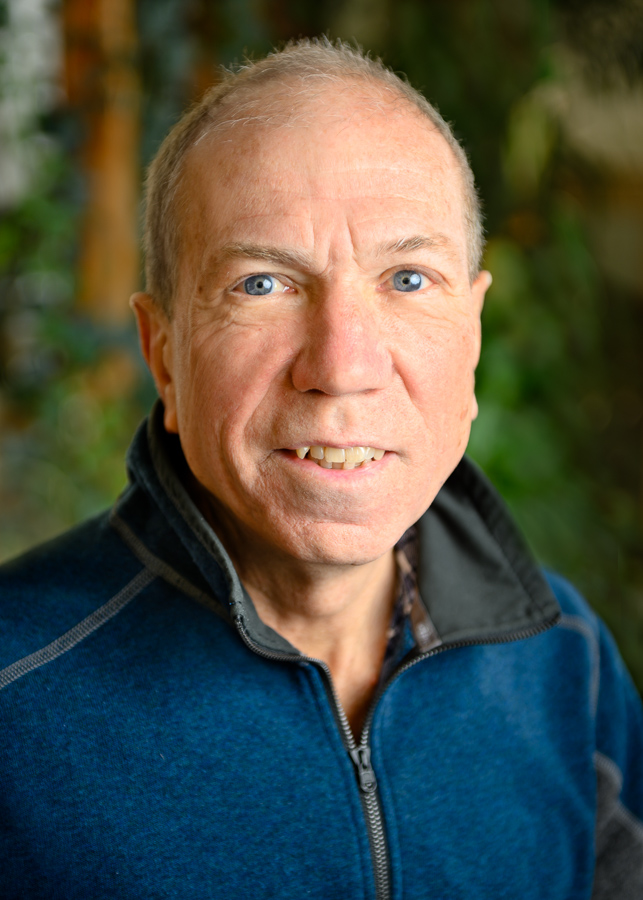 Ed Zylka
Director of Strategy and Business Operations
Ed is an experienced tech innovator, skilled in business operations for both startups and corporations. Ed's role at the SAL is to help manage business operations, and support business engagement and partnerships with private sector companies. He also works with State and Federal government organizations on innovation, with the goal of helping grow the local technology sector to leverage our GIS and UAS capabilities. Previously, he led the commercial development of residential and business broadband internet services, bringing to market the Surfboard Cable Modem—Surfboard remains the #1 broadband modem worldwide. At Motorola his team developed synchronized email contacts and calendar apps before the advent of smartphones. From there he led a smart-home startup acquired by Logitech. Most recently he worked in the Aviation industry, at Beta Technology, a Burlington, VT startup developing an Electric Vertical Take Off and Landing (EVTOL) Airplane. At the SAL, Ed is working with our teams on an innovation developed in the SAL for efficient Solar PV Panel damage detection for large scale solar fields. This processing technique combines the strengths of both SAL programs of automated feature extraction and expertise in UAS. He is a patent holder granted through the USPTO for smart home technologies.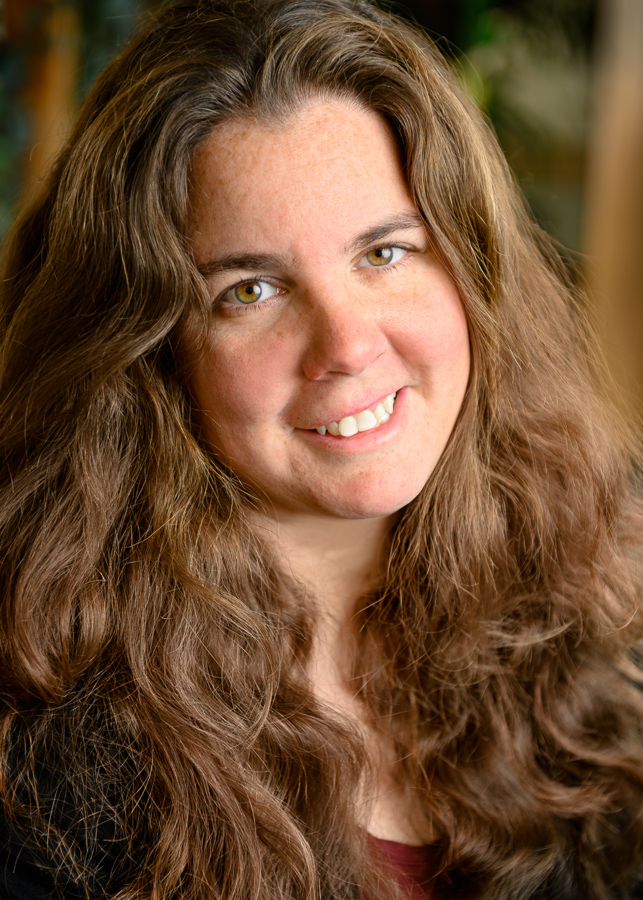 Kelly Schulze
GIS Technician and UAS Pilot
Kelly brings a wealth of experience in GIS, photography, and UAS operations. She splits her duties between supervising the SAL's undergraduate workforce and running UAS missions. Kelly has a passion for quality and works to ensure that our projects meet the highest standards. Her UAS work has ranged from mapping dry lake beds to quantifying aquatic invasive species. As a master photographer, Kelly has won numerous accolades for her work and has led instructional workshops. Her drone photography has been featured on magazine covers. Kelly brings a unique perspective to our team with her background in agriculture and animal science.