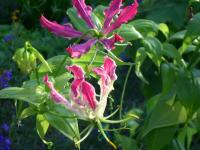 Related Publications
The Ramsar Convention: A new window for environmental diplomacy?
Pamela Griffin & Saleem Ali, 2014. "Managing transboundary wetlands: the Ramsar Convention as a means of ecological diplomacy," Journal of Environmental Studies and Sciences, Springer; Association of Environmental Studies and Sciences, vol. 4(3), pages 230-239, September.
IEDS fellow, Pamela Griffin is developing a detailed inventory of all Ramsar Convention wetland sites which cross jurisdictional boundaries. She will be prioritizing the wetlands in terms of their potential for instrumental use in conflict resolution. This project is also related to the IEDS initiative on the Sir Creek border dispute between India and Pakistan which occurs in close proximity to Ramsar sites in the coastal mangrove region of South Asia.